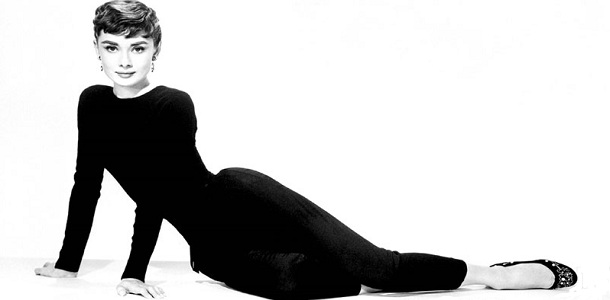 How does one begin to describe Audrey Hepburn? A movie star, stomach fashion icon, and humanitarian she was known for her grace and humility. Despite the difficult experiences of her childhood, she maintained the elegant charm and kind demeanor that she is remembered for.
Audrey Hepburn was the person who introduced me to the glamorous world of fashion when I was young, and I love how she defined her own unique style. Très chic! She had a reputation for being modest about her abilities as an actress, yet the movies she starred in are some of the most well-known films today.  Below is a list of my 5 favorite Audrey Hepburn movies. If you have not seen them, I highly recommend that you do!
Sincerely, Saba
This is the movie that started it all. Starring opposite Gregory Peck, Audrey Hepburn's delicate, "elfin" features caught the eye of the  fashion world and she stole the audience's heart as Princess Ann.  Audrey was cast by William Wyler and beat out Elizabeth Taylor for the role. Wyler later stated, "She had everything I was looking for: charm, innocence, and talent." Audrey Hepburn won her Academy Award for this role.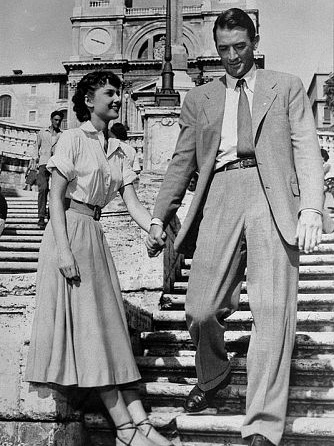 In this movie, Audrey Hepburn plays a naïve, café-society girl named Holly Golightly. This is probably her most memorable and well-known role. The movie was loosely based on the novel by Truman Capote, who had actually wanted Marilyn Monroe to be cast for the lead role. The black Givenchy dress Audrey is wearing in the opening scene while she stands outside Tiffany's with a pastry and coffee in her hands, is probably the most iconic "little black dress" in film history.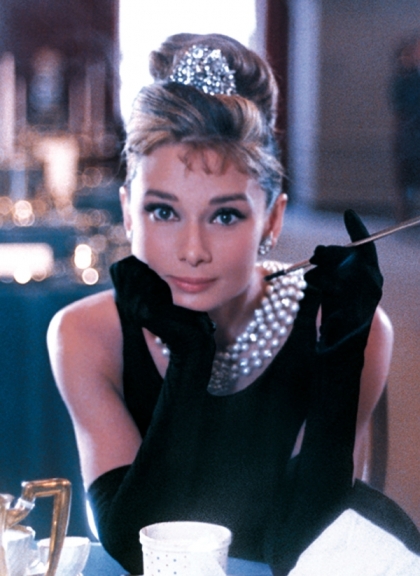 In this romantic comedy, Audrey Hepburn played Sabrina Fairchild, the daughter of the Larrabee family's chauffer. Sabrina is in love with the youngest Larrabee son, David, who never takes note of her. After staying in Paris for a few years, Sabrina returns a much more confident and sophisticated woman who gains the attention of David and a lot of other people too.
Many of Audrey Hepburn's outfits in this film were designed by Hubert de Givenchy, who interestingly, was disappointed when he learned that the "Miss Hepburn" he was scheduled to meet was not Katharine Hepburn. He told Audrey Hepburn that he was very busy and did not have much time for her, but Audrey was not fazed and said that she was fine with choosing pieces from his latest collection. It turned out that the clothes suited her beautifully, and thus began their long friendship and partnership. Audrey became Givenchy's inspiration for many of his later designs.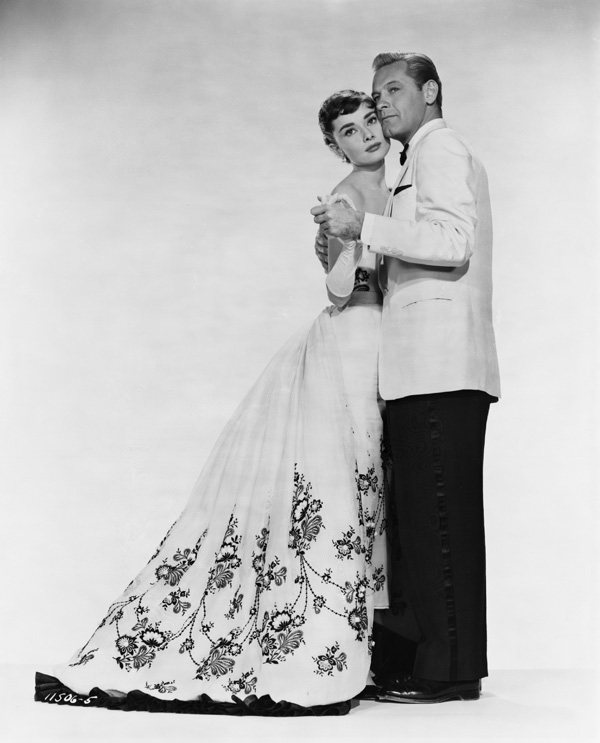 #4) My Fair Lady 
This musical was based on Pygmalion; one my favorite plays by George Bernard Shaw. Sarcastic and witty Professor Higgins teaches Eliza Doolittle, a poor girl from the streets, how to speak in a more genteel manner in order that she may one day run her own flower shop. In return, he hopes to win a bet against his friend, Colonel Pickering, by passing Eliza off as a duchess through the success of his speech lessons.
The film won 8 Academy Awards including Best Picture, although there were some bittersweet moments behind the scenes. In the original Broadway show, Eliza was played by Julie Andrews, but the film role went to Audrey Hepburn. In the end, Julie Andrews won the Oscar that year for her role as Mary Poppins and Audrey Hepburn received a standing ovation for her performance in My Fair Lady.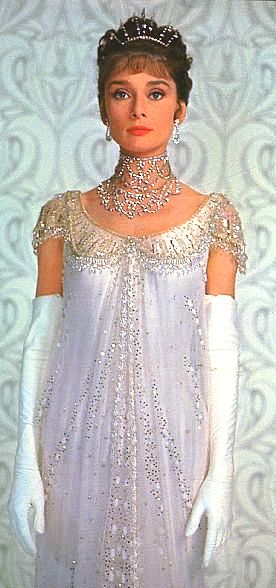 #5) Funny Face 
This musical reminds me of the movie, The Devil Wears Prada. Like Anne Hathaway's character, Andy, Audrey Hepburn plays Jo, an intellectual young woman who doesn't have the first clue about the fashion world that she gets pulled into. Audrey Hepburn's wardrobe in this film was beautiful, and primarily designed by Givenchy.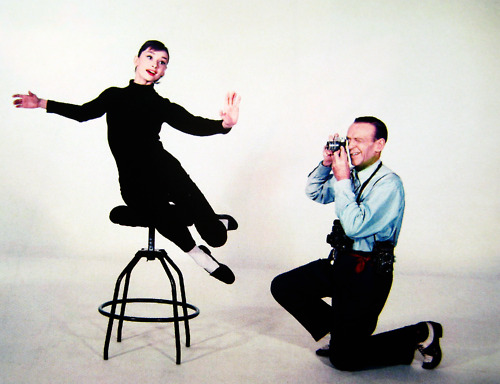 Check this out (scroll down for comments):