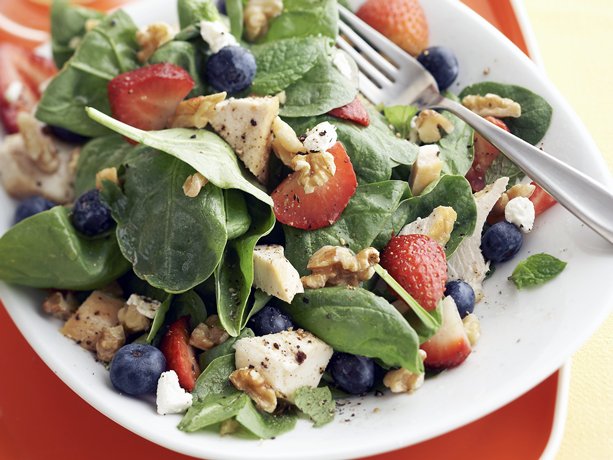 Salads are a good way to incorporate some fresh fruit and veggies into your diet. With all the different variations you can create, cialis this is a delicious meal that you can reinvent everyday. Just be careful not to add a high calorie dressing and this can be a low fat meal as well.  Try some of the delicious recipes below for inspiration!
Sincerely, viagra order Saba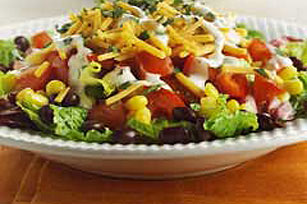 #1) Southwestern Salad
1/2 cup avocado, medical cut in thin slices or cube
3/4 cup packed cilantro, finely chopped
1 tbsp lime juice
3 cups finely chopped romaine
1/2 cup black beans, canned (rinsed)
1/2 cup corn kernels
1/2 cup grape tomatoes, sliced in halves
* Toss romaine and cilantro together. Top with corn, avocado, beans, and tomatoes. Drizzle with your favorite light ranch dressing.
* Can sprinkle with cheddar cheese or add chicken for recipe variations.
*Recipe Serves 1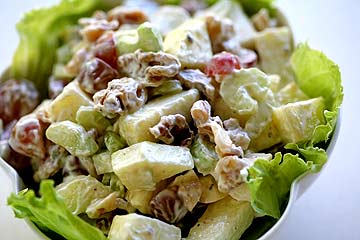 #2) Waldorf Salad
2 cups bibb lettuce
1/2 apple, diced
1/2 cup seedless grapes, sliced in halves
2 tablespoons sliced celery
3 ounces grilled chicken breast, sliced
2 tablespoons sliced almonds
2 tablespoons walnuts
* Toss all ingredients together and drizzle with low-fat buttermilk dressing.
* Recipe serves 1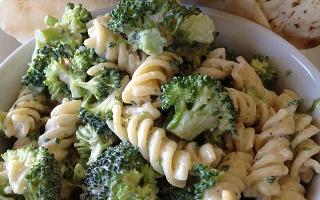 #3) Broccoli Pasta Salad
1 box (8 oz) rotini pasta, boil until al dente
1 bag (12 oz) broccoli florets, cut into bite size pieces
1/4 cup olive oil
4 teaspoons mined garlic
1/2 teaspoon red pepper flakes
1/2 cup finely shredded Romano cheese
2 tablespoons flat-leaf parsley, fresh and finely chopped
1/4 teaspoon ground black pepper
salt to taste
* Steam broccoli and add to cooked pasta. In separate pan, heat oil and add garlic and pepper flakes. Cook for 1-3 minutes, until garlic is fragrant. Add to broccoli and pasta and gently toss to coat. Add Romano cheese, parsley, black pepper, and salt and toss to combine.
* Recipe serves 6
Check this out (scroll down for comments):