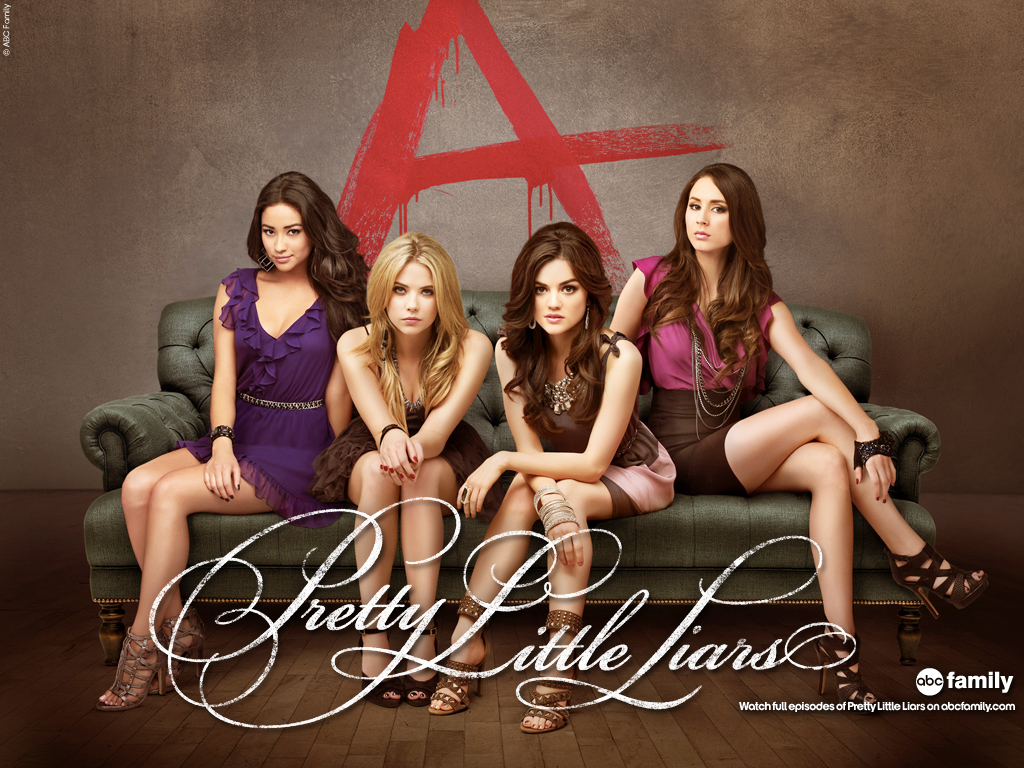 The girls on Pretty Little Liars may have some serious complications in their lives but at least their fashionable wardrobes are not a problem. These girls definitely aren't wearing your average high school student's outfits, but there is no denying that they look pretty stylish in the halls of Rosewood High. Now you can steal their look by taking inspiration from some of the outfits below!
Sincerely, Saba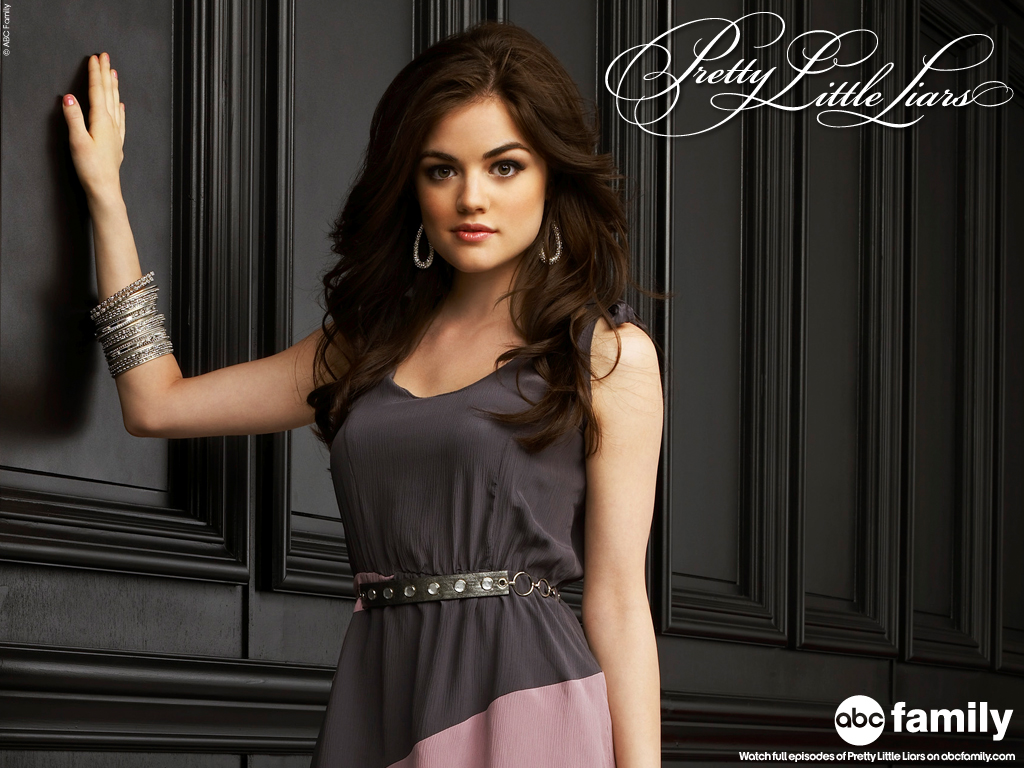 Aria Montgomery is known for her unique look. She mixes feminine and edgy pieces to create a look that is bohemian / urban chic. She is almost always wearing statement jewelry and dark eyeliner.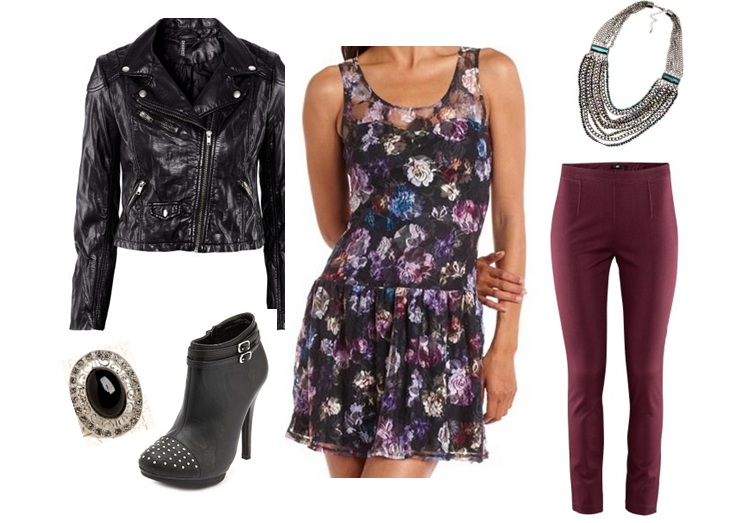 Dress: Charlotte Russe: Printed Lace Drop Waist Dress $26.99
Boots: Charlotte Russe: Studded Double Buckle Heel Bootie $38.50
Jacket: H&M $49.95
Burgundy Pants: H&M $12.95
Necklace: H&M $17.95
Ring: Love Culture $5.90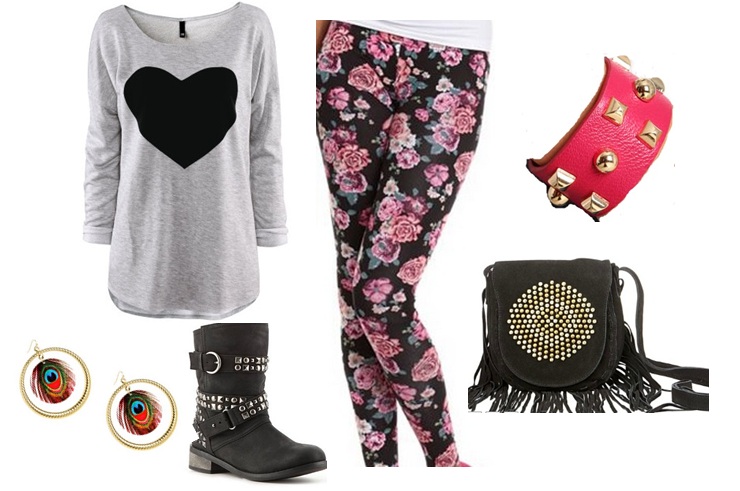 Top: H&M Gray Melange $19.95
Leggings: Charlotte Russe $12.99
Boots: DSW Dirty Laundry Show Stopper Bootie $69.95
Bracelet, Earrings: Love Culture $8.90, $5.90
Handbag: Steve Madden BMOTIF $78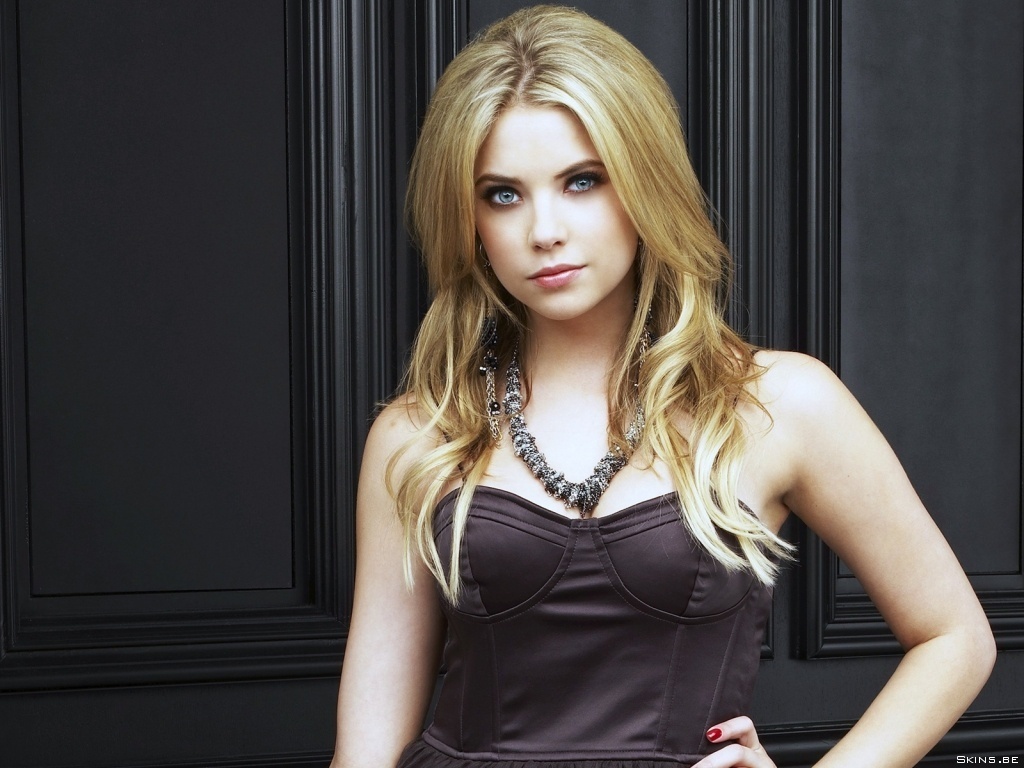 Hanna Marin loves to be glamorous. Her wardrobe is a mix of chic, feminine pieces with a modern twist. She is the sunshiny Hollywood girl and is usually wearing bright lipstick or shiny gloss.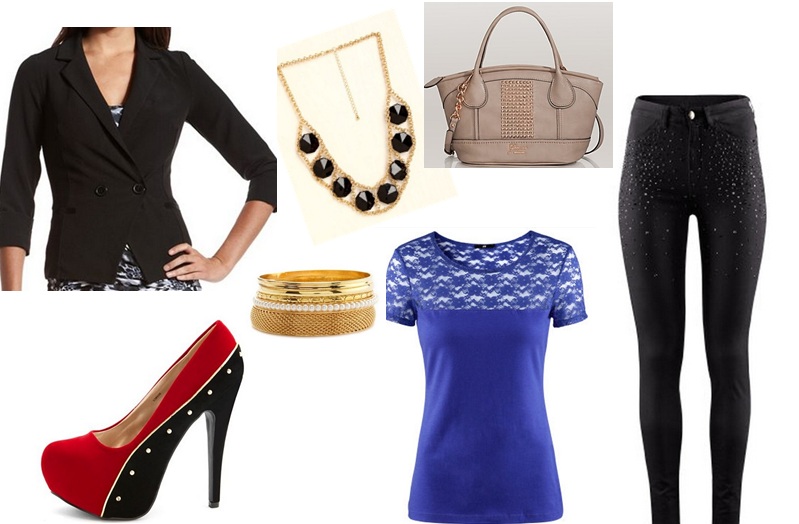 Top: H&M Cornflower Blue  $12.95
Pants: H&M Black Rhinestone $49.95
Shoes: Charlotte Russe: Studded Velvet Color Block Pump $38.50
Blazer: Charlotte Russe: Double Breasted Tuxedo $39.99
Handbag: Guess Jinan Satchel $128
Necklace, Bracelet: Love Culture  $9.90, $8.90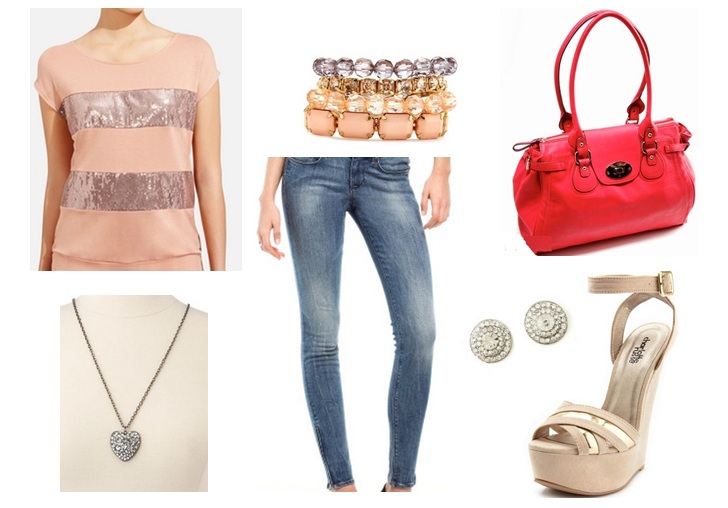 Top: The Limited Sequin Panel $36.90
Jeans: H&M Skinny Low Jeans $29.95
Shoes: Charlotte Russe: Suede Metallic Criscross Wedges $35.50
Necklace, Bracelet, Earrings: Charlotte Russe $6 each
Handbag: The Limited: Polished Work Tote $89.90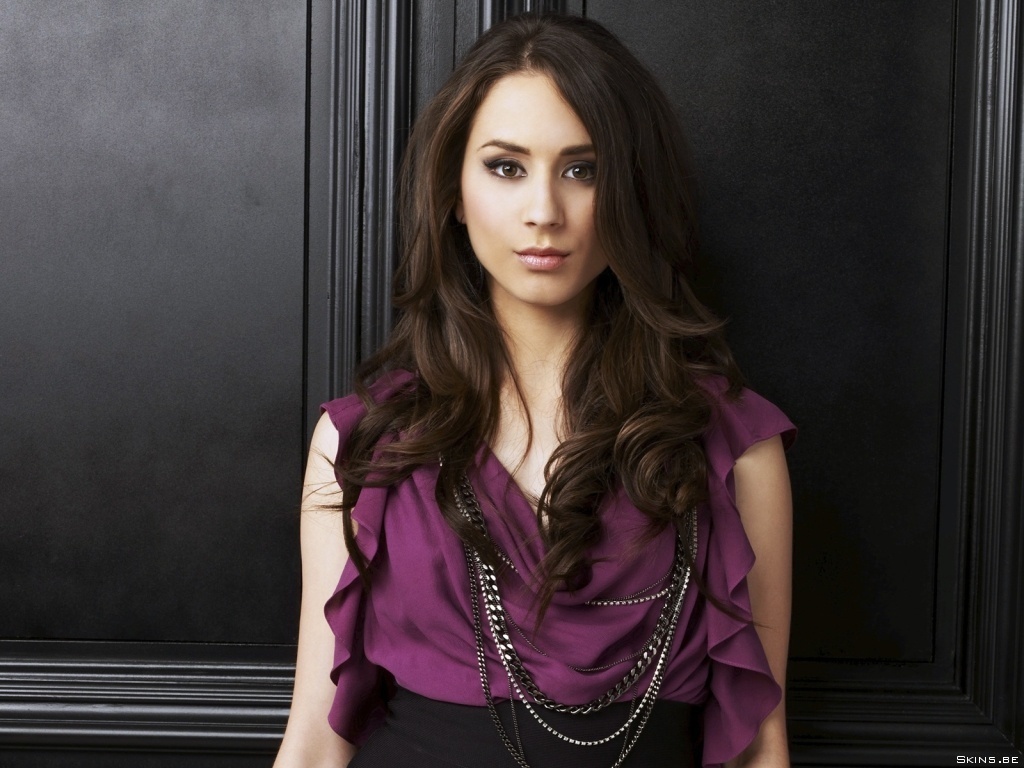 Spencer Hastings has a sophisticated look. She is known to wear preppy pieces that have a modern edge to them. She is almost always in neutral colors and tends to mix feminine and masculine pieces. Her style channels the modern Ralph Lauren girl.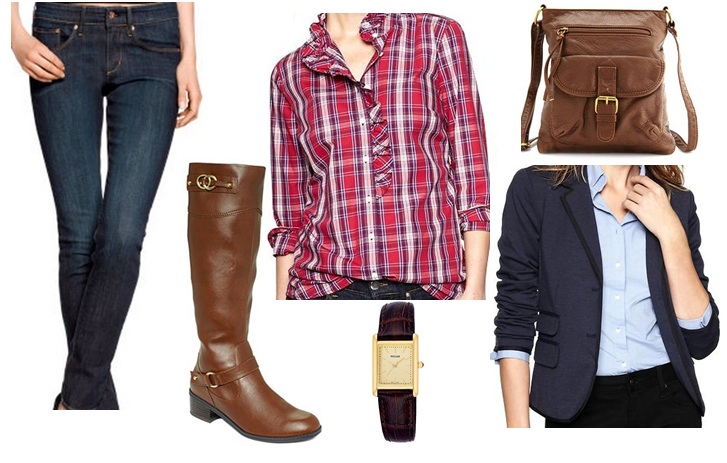 Top: Gap Fitted Boyfriend Ruffle Shirt $54.95
Blazer: Gap Private Academy $88
Jeans: Love Culture: Contrast Stitch Skinny Jeans $19.95
Boots: Macy's Karen Scott Delano Boots $59.99
Watch: Macy's: Pulsar $79.60
Crossbody Bag: Charlotte Russe $16.50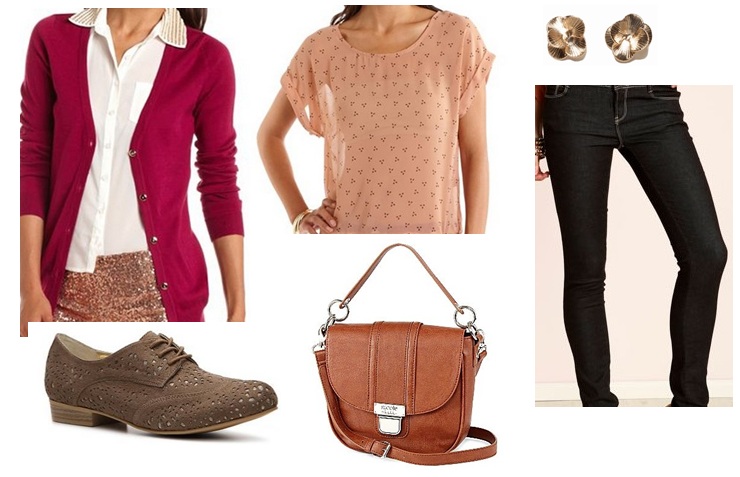 Top: Charlotte Russe Lattice Black Chiffon $21.99
Cardigan: Charlotte Russe Metallic Button Knit $19.99
Jeans: H&M Slim Regular $39.95
Shoes: DSW Fascination Oxford $39.95
Earrings: The Limited $16.90
Handbag: JC Penney Nicole Miller Meadow Crossbody $35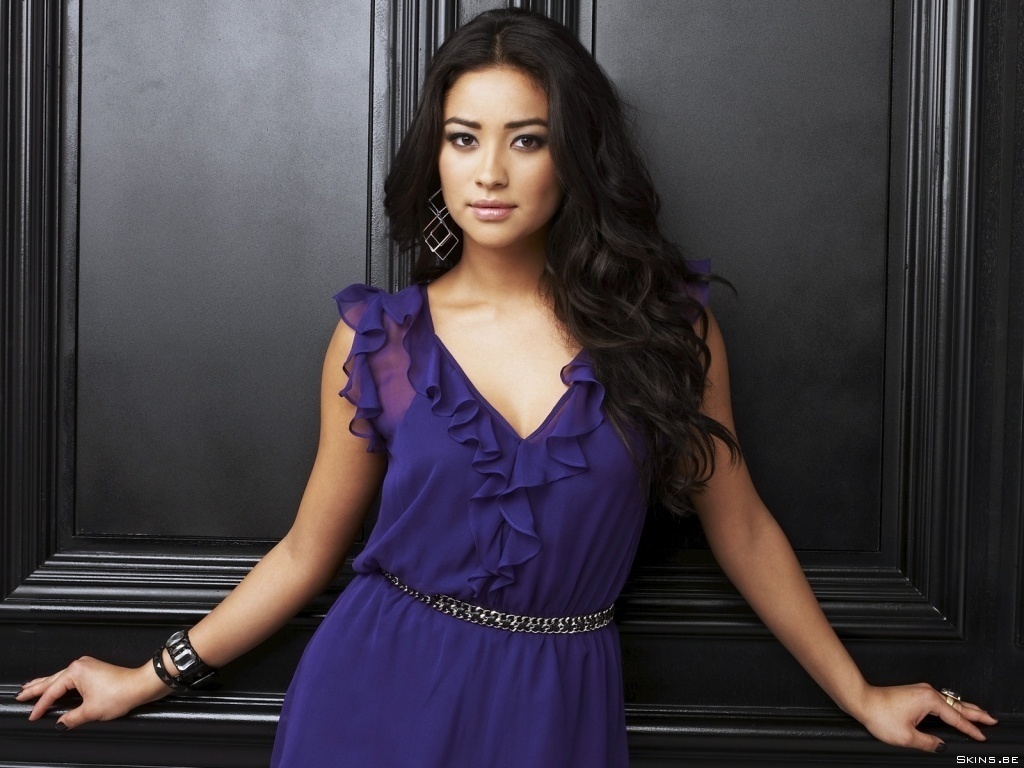 Emily Fields has an understated style that is both casual and stylish. She wears everyday pieces with clean lines. Her style is a fresh spin on the girl-next-door look.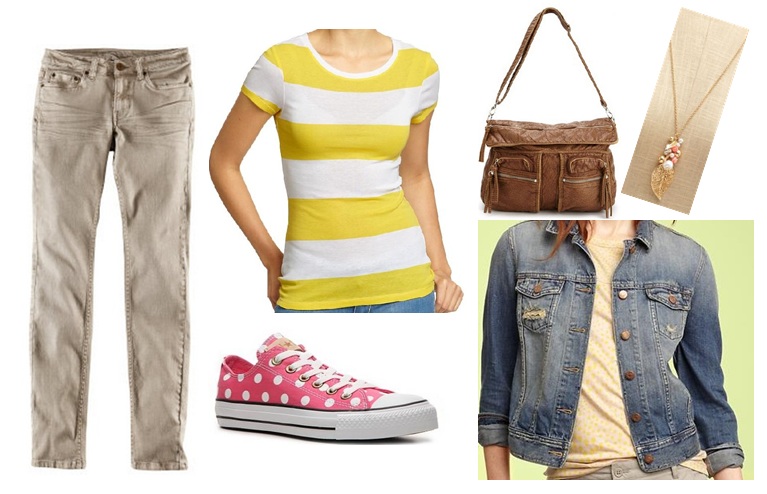 Top: Old Navy Tee $4.99
Jacket: Gap $79.95
Pants: H&M $24.95
Necklace: Charlotte Russe $6
Shoes: DSW Coverse Chuck Taylor $39.95
Handbag: Charlotte Russe Satchel $32.50
Check this out (scroll down for comments):