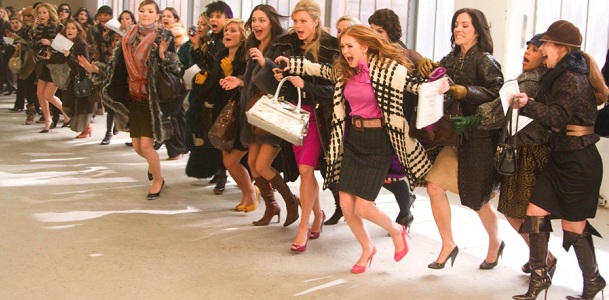 When the term "shop til you drop" comes to mind, viagra 60mg I imagine Isla Fisher's performance in "Confessions of a Shopaholic" – a devoted fashionista whose only obstacle is her credit card limit. I love this character, treatment because not everyone can afford the exquisitely crafted – yet extravagantly priced – pieces of haute couture. So does this mean that the majority of fashion enthusiasts will either spiral into depression from yet another window shopping trip or become the most fabulously-dressed homeless person whose Chanel coat is stuffed with unbalanced credit card statements? According to Marshal Cohen, price chief industry analysis for the consumer market research company   – The NPD Group, savvy stylists can maintain their styles, as well as their pocketbooks, if they keep in mind when is the best time to shop. Cohen broke down the sales in a monthly timetable: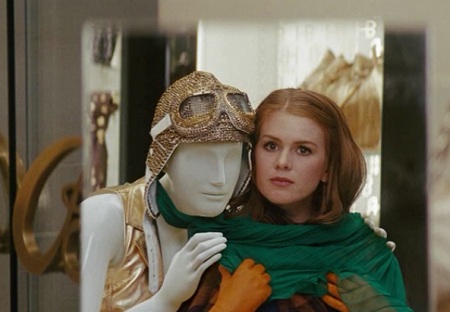 January/February: winter clothing
March/April: jeans and winter coats
May/June: swimsuits, intimates, athletic apparel, shoes
July/August: swimsuits, intimates, socks
September/October: jeans, winter coats
November/December: sweaters and intimate apparel
In addition to this timeline, Cohen mentions that shoppers should be on the lookout for pre- or post-seasonal sales. For example, Black Friday is a pre-seasonal sale and December 26th– January is a time for post-seasonal sales. Finally, your local weatherman can cue you into the perfect forecast to shop. Stores always stock up in advance of an upcoming season, as well as try to clear any fashionable excess before the next season. A good rule of thumb is to realize that stores stock clothes for the next season two months in advance. But what if you find something that you absolutely must have and you just cannot wait for the season to end? Since in season clothes are expensive, wait six weeks from the time when the item was originally introduced. Your must-have may not be the clearance price, but you will still get a good discount.
Sincerely, Aiysha
Check this out (scroll down for comments):