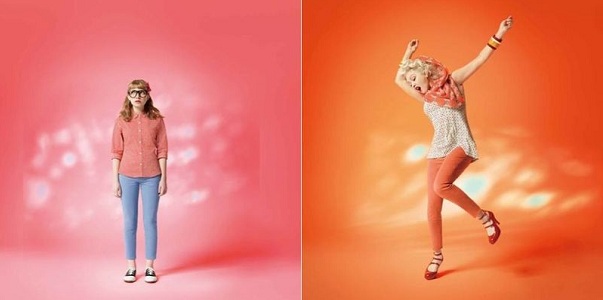 Colored jeans for women are among the hottest fashion trends this spring and summer. You can find every hue from coral, to red, tangerine, and bright blues. The trick is to pull off the look in the right way. Otherwise, your fashion statement can turn into a fashion mistake. So here are some tips to help you figure out how to wear colored jeans:
Sincerely, Saba
Tip #1)
Do not wear too much color! The look is too overpowering. It's hard to go wrong with a bright shade of jeans paired with a simple black or white top. The look is chic and understated, and allows the jeans to take front and center. Take a look at Ashley Greene and Hilary Duff's outfits for inspiration.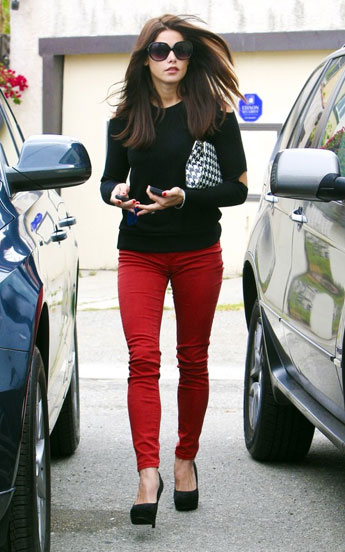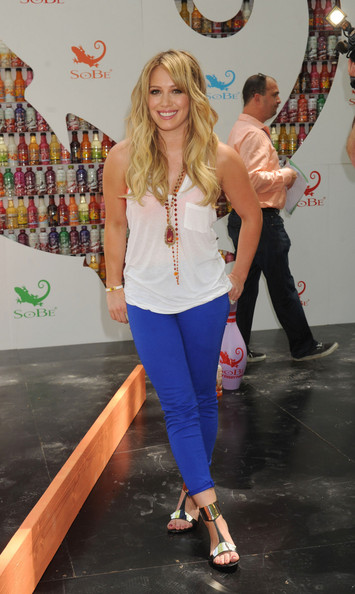 Tip #2)
Be careful with pastel colored jeans. Some shades can be too sheer and unflattering as a result. If your heart is set on a pastel shade, see how Cameron Diaz and Victoria Beckham stylishly played it off.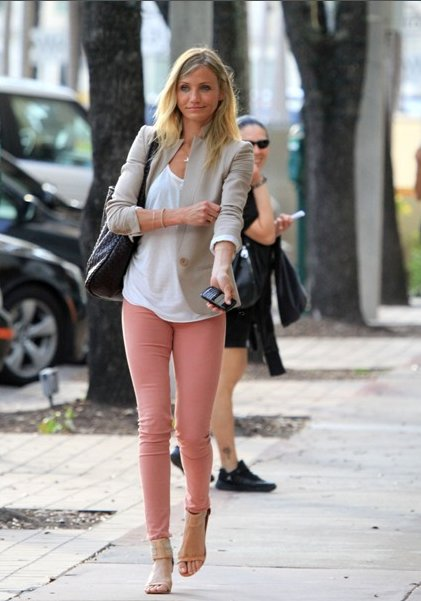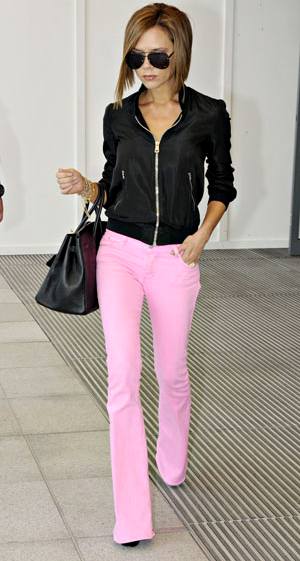 Tip #3)
For a more casual look, pair your colored jeans with flats and a simple, muted top. Jessica Alba, Katie Holmes, and Kim Kardashian's outfits are good examples.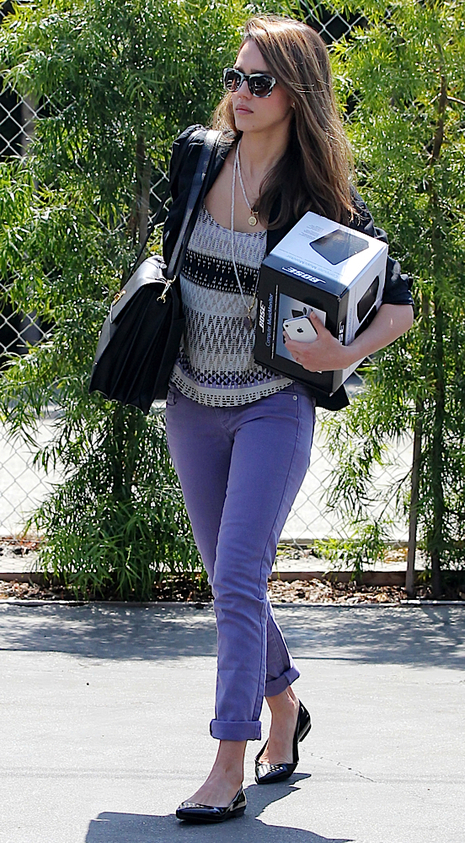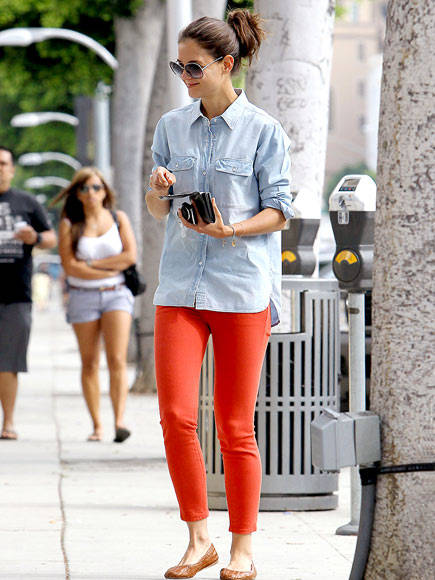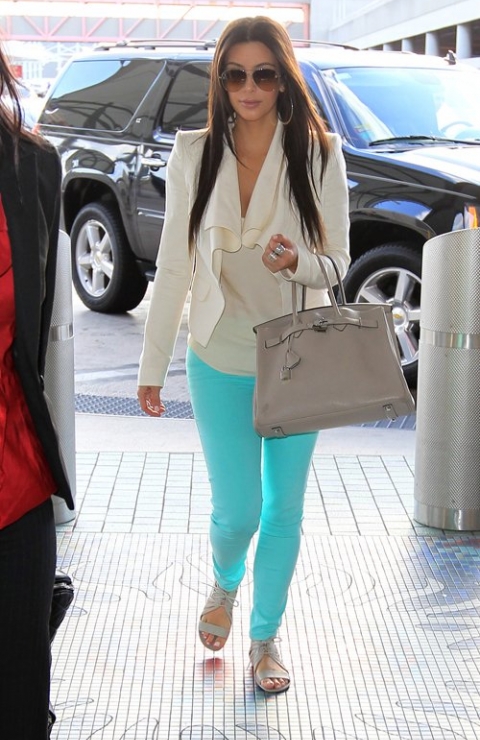 Tip #4)
For a dressier look, opt for an outfit that pairs colored jeans with a lightweight blazer and heels. The Middleton sisters looked chic in this style.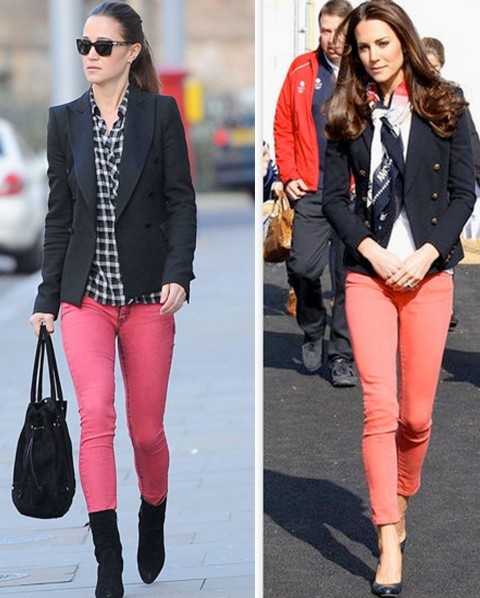 Check this out (scroll down for comments):