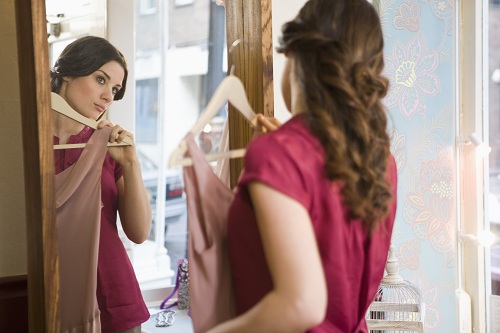 Your clothes say something about you, for sale and the message they are sending is especially important at the workplace. Whether you spend your day at a desk, medical going patient to patient, buy or running through airports to get to client meetings in other states, dressing professionally can boost your image and confidence. Too often, we are pressed for time and make the mistake of falling into a rut of the same old routine and boring wardrobe. It makes me think of Anne Hathaway at the beginning of the Devil Wears Prada. Now I am not saying that Miranda Priestly's couture collection is what we should all start striving to attain, but since we spend most of our week in our work clothes, it might be worth considering some simple options to spruce up the old work wardrobe. Here are some easy ways to take your wardrobe from blah to beautiful.
Be vain, be chic, be you!
Sincerely, Saba
P.S.- Many of the clothing pieces below can be found at The Limited.
Tip #1: Blouses
If you can get away with not wearing a two-piece suit consider a chic blouse in a pretty print or with flowing lines.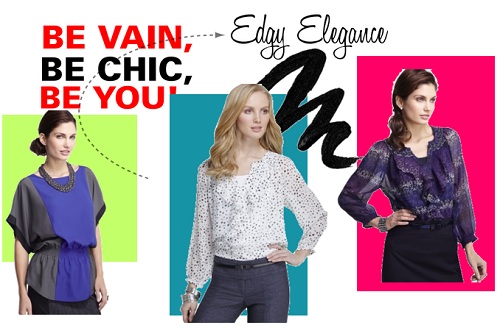 Another option is a blouse with a bow. They are unique and feminine but still conservative enough for the office.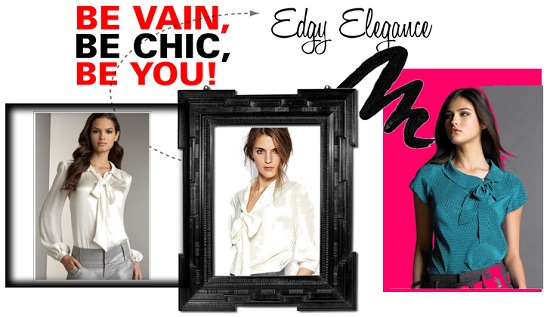 Have to stick to a two-piece suit? No worries- try opting for "shell shirts" in pretty satin sheens, bold prints, or ruffled fronts to add a pretty pop of color under your suit jacket. It will help make the suit less masculine.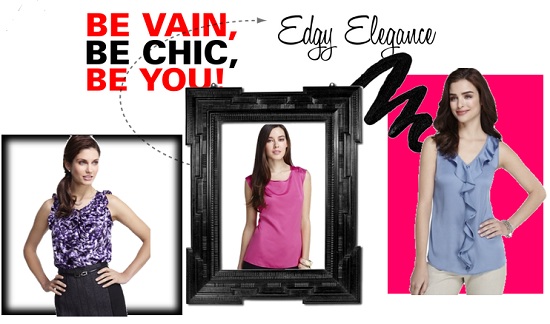 Tip #2: The Modern Button Down
Who says that button down shirts have to be boring? Consider options like a shawl collar, dolman sleeves, or a shirred waist to add a modern twist to a classic piece.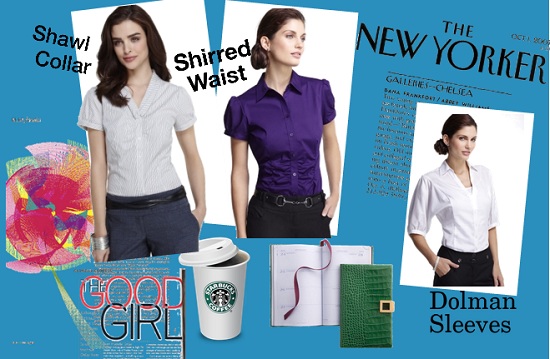 Tip #3: Cardigans & Sweaters
A cardigan is always classic and chic. You can stick to the traditional one-tone button down or go for a bolder look with a cute print like polka dots or a color-block pattern. Some stylish sweater options include a sleek belted sweater paired with trousers or a fitted sweater jacket with slim pants.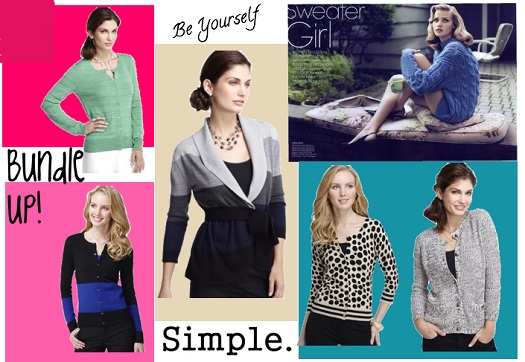 Tip #4: Jackets
I love jackets! A structured jacket paired with a nice blouse always looks classy and it's a chic way to break the routine of a two-piece suit. Consider a jacket in a pretty pastel color, ruffled sleeves, unique textures like tweed, or a belted jacket.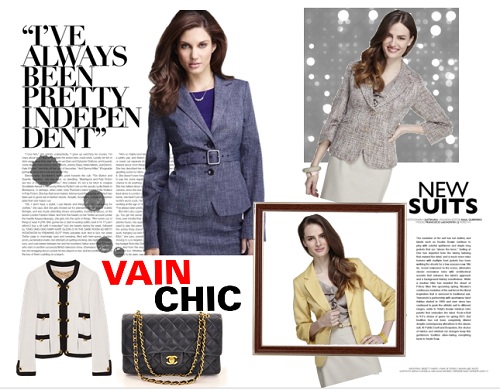 Tip #5: Pants
A well-tailored pair of pants can make all the difference. Forget the old, straight-leg pants and try some of these new fashionable options.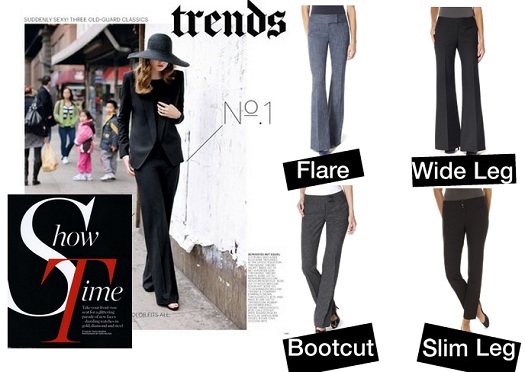 Tip #6: Accessories
Never underestimate the impact of a few well-chosen accessories.
Belts & Scarves: These pieces can add a unique touch to your outfit and they look effortlessly elegant.
Jewelry: Understated jewelry adds femininity and looks chic. Think along the lines of a nice watch that you can wear every day and a pretty pair of classic earrings or a simple necklace.
Purse: A well-structured purse is both fashionable and functional. Go for sleek bags and try a bold color if you want to add interest.
Shoes: The right pair of shoes can complete any look. It might be wise to consider both fashion and comfort, so look at options like well-cushioned pumps, kitten heels, chic flats, or stylish wedges.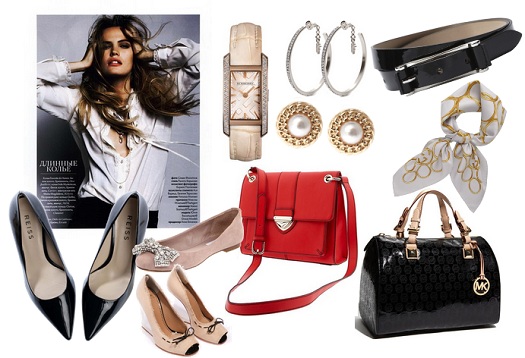 Check this out (scroll down for comments):